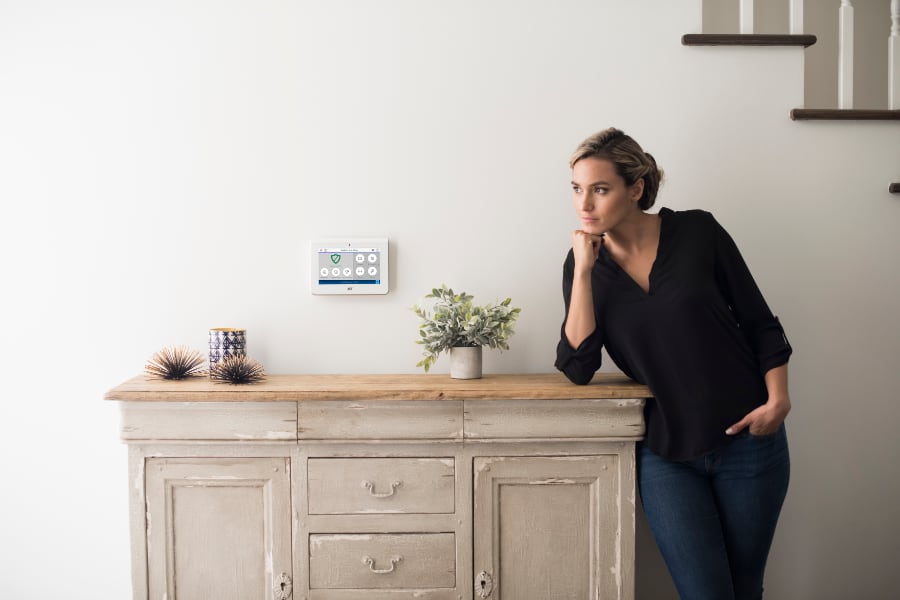 What Happens When Your Home Security Alarms Go Off In Corpus Christi?
A security system is intended to protect your home. But what occurs when your home security alarms go off in Corpus Christi? What are the right steps to take to ensure you and your family are taken care of?
The first thing to do is to remain calm. You should understand that your 24/7 monitoring experts have you covered. Then take the steps described below to be prepared for any urgent situation.
Our 24-Hour Specialists Are Focused On Your Safety
A 24-hour monitoring agent is immediately alerted when your Corpus Christi home security alarms go off. After a monitoring professional is alerted, they will call you as quickly as possible to figure out what triggered your home's defense. Your alarm may trip due to a range of emergencies, including:
Criminal activity

Smoke

Water infiltration

False alarm
In situations where the alarm was tripped accidentally—like not recalling that the motion sensors are armed when you open a window— an agent will call to figure out if assistance is required. Supply them with your proper code, and they can cancel the alarm.
In a true emergency, your representative will dispatch emergency personnel, including police, fire, and EMS, to your residence. They also have the ability to act as a contact point if you aren't at home. Your monitoring team also can inform authorities which entry sensor was triggered, giving them a forewarning for a potentially hazardous environment. Your monitoring professional will remain on the phone with you to help you stay calm and let you know what to do next.
Recommended Steps if Your Alarm Goes Off In Corpus Christi
Waking up in the wee hours of the morning to an alarm blaring is incredibly scary—especially if you don't know why it's happening. The most beneficial thing you should do is keep yourself in control and follow these steps:
First, get somewhere safe. Round up your family and pets as quickly as possible and get into a protected area within your residence or leave the premises entirely. It's typical to have an urge to confront the emergency by yourself, but this can be incredibly dangerous. Instead, put a priority on trying to keep you and your family members protected and let the professionals resolve the crisis.
As a second step, take advantage of your mobile security application to remain in communication with your monitoring agent. They'll dispatch authorities who will be on their way to your property within minutes.
Third, keep in close contact with your monitoring team and first responders. You have the ability to be conferenced in, so representatives of each team are talking together. Conversely, if you can't get a direct call to authorities, get notifications through text messages. Even if your dealing with a false alarm, it's wise to maintain communications with all teams so you will be ready should a legitimate crisis take place.
Be Prepared For All Types of Emergencies in Corpus Christi with Secure24 Alarm Systems
From false alarms to actual emergencies, Secure24 Alarm Systems ensures your loved ones and property are completely protected. With 24-hour monitoring, smart locks, and a range of sensors, your property will turn into the secured refuge you've always wanted. Create the perfect home security plan by completing the form below or call (361) 223-9020 to get started.