Door And Window Alarm Sensors In Corpus Christi
In terms of the most at-risk spots for a home invasion, your front door and lower-level windows are at the top of the list. Knowing this fact, it shouldn't be a shock that window and door alarm sensors maintain their status as vital tools for home security systems in Corpus Christi. Even though the technology has been in use for decades, you might be impressed at what modern sensors can do.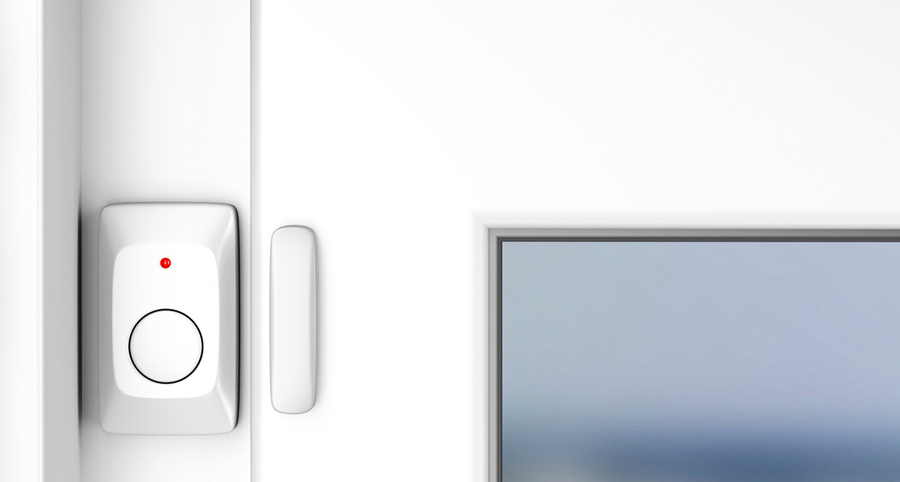 How Do Window and Door Sensors Safeguard Your Property?
You'll be thankful to know that window and door sensors are part of all ADT packages, no matter if you're getting a streamlined, basic setup or the most advanced system with video and home automation. Installation is also part of the deal so you there's no need for you to lift a finger, and you won't need to worry about your sensors being positioned accurately.
Every sensor includes two magnetic contacts. One side is attached to the adjacent frame, and the other is mounted directly to the door or window. You secure your access point and the contacts fit neatly together. When home's security is armed and a door or window is forced open, the joined contacts move apart and your alarm is set off. But you should know, these advanced devices have the ability to do quite a bit more than simply trigger your alarm.
Features Of ADT Door And Window Alarm Sensors In Corpus Christi
On the frontline of your home defense, door and window alarm sensors provide a range of advantages, like the following:
Set off the siren: These components trip your high-volume alarm whenever a window or door opens with the system armed.
Automatic notifications: Would you like to know what's going on at your property when you're away? You have the ability to obtain immediate updates right to your mobile device whenever a sensor is engaged.
24-hour monitoring: Not only will you be notified, your dedicated monitoring agents will receive a warning as well. Your property will be safeguarded, regardless of whether you're on site or not.
Home automation interactions: Customize your security components to work in a unified manner. You can have your entry lights engage or set a camera to begin recording when a door or window sensor is tripped. Not only will your alarm go off, you'll have the opportunity to catch a glimpse who activated the sensor to begin with.
Appealing design: You'll hardly know the sensors are even there. They have a slim design that complements any style of home. You may even find fully recessed units that are hidden from view.
Choice of connectivity: Pick from wired or wireless components contingent on the kind of installation that works best for you. Either way, your property will be better defended.
More functional than ever before, window and door sensors in Corpus Christi are able to be skillfully incorporated into your complete home security system.
Design Your ADT Home Security Package In Corpus Christi
How would you like to have versatile door and window alarm sensors in Corpus Christi that elevate your security and interact directly to your home's automation? That is precisely what you will find when you turn to your area ADT dealers at Secure24 Alarm Systems. If you want to see what we can do for you, place a call to (361) 223-9020 or fill out the form on this page.