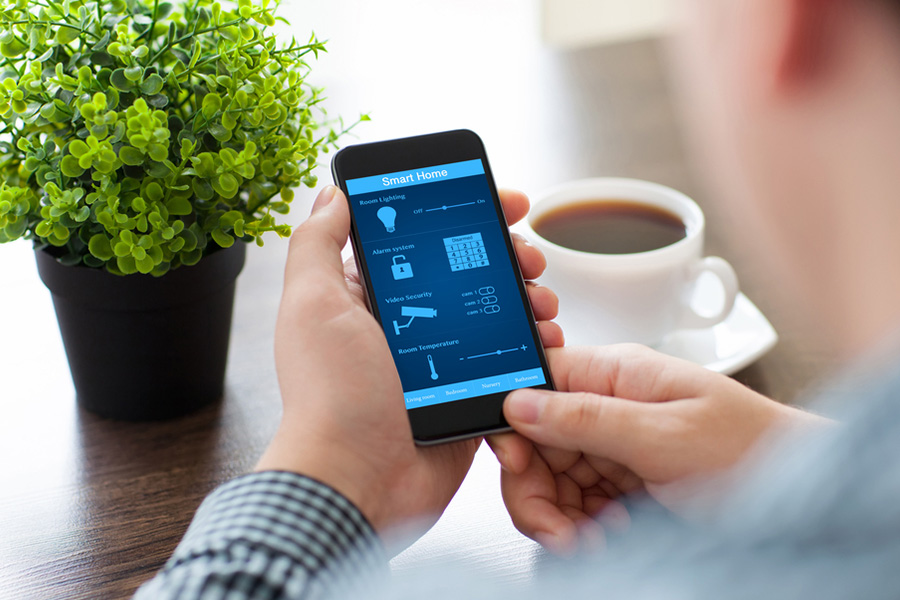 How To Control Your Corpus Christi Home Security Using Your Cell Phone
In today's world, a home security system is more than door sensors and security cameras. Your property's protection may incorporate smart locks, flood sensors, and a range of home automation devices. To manage it all you can use your central command touchscreen when you are home. If you're away, you have the ability to control your Corpus Christi home security with a phone.
Fortunately, ADT's mobile security application makes remote access and scheduling easy to do.
How To Get Started With ADT Control
To start controlling your Corpus Christi home security system with your cell phone is by getting the ADT Control app for your Apple or Android device. At installation, your ADT representative will instruct you through the basic configuration. When you have created your username and password information, you can enter it on additional devices. To arm your your alarms, touch the shield icon. You can also access all components from the app, including smart lights and locks, surveillance systems, and sensors.
Control Your Devices From Anywhere
A home security app on your cell phone makes it easy to command devices within your residence with the effortless touch of your finger. Forgot to lock the door on the way out? All you have to do is open your ADT mobile app. You are able to set your alarm, see live video feeds, alter light levels, change the thermostat, by using the right icon within the app. You will stay connected with immediate updates on your cell phone when any of your security devices sense trouble.
Improve Your View
If you control your Corpus Christi home security system with your phone, you have a live glimpse into your interior and exterior when cameras are turned on. Access live video from all your security cameras right from your mobile device, and keep short clips or an image, and watch more extensive segments as you like. In the event guests stop at your house – the mail carrier, an Amazon or Grubhub driver, or a family member -- just use the bi-directional audio functionality to give them instructions.
Increase Functionality With Scheduling And Geofencing
When you go to the primary menu, you will enjoy access to several high-tech features. Schedule your lights, heat, sensors, and anything else you like by creating a custom scene. Here, you are able to designate how your components communicate together, and when you would like them to engage or turn off. Create a bedtime scene that switches off all the downstairs smart bulbs, flips on the exterior entry light, turns down the comfort levels, and engages your alarm system. Next, you can generate a wake-up scene that reverts the settings when the time comes to get your household going.
If you want to get more technical, you can allow geo-services from the main hub or the app. You can now have your residence "shut-down" by operating locks, turning off the lighting, and engaging your security alarm when you leave the driveway. Then when you pull in from a long day's work, your house will spring to action by automatically raising the garage door and turning off your alarm.
Reap The Benefits Of ADT Control In Corpus Christi With One Simple Phone Call
Now you're able to go away with confidence as you know your house is [[safer|more secure|better protected] than it has ever been before. All you have to do is reach out to (361) 223-9020 or fill in the form below and a skilled security professional will assist you in designing the ideal home security system for your property -- bolstered by the incredible ADT Control app.