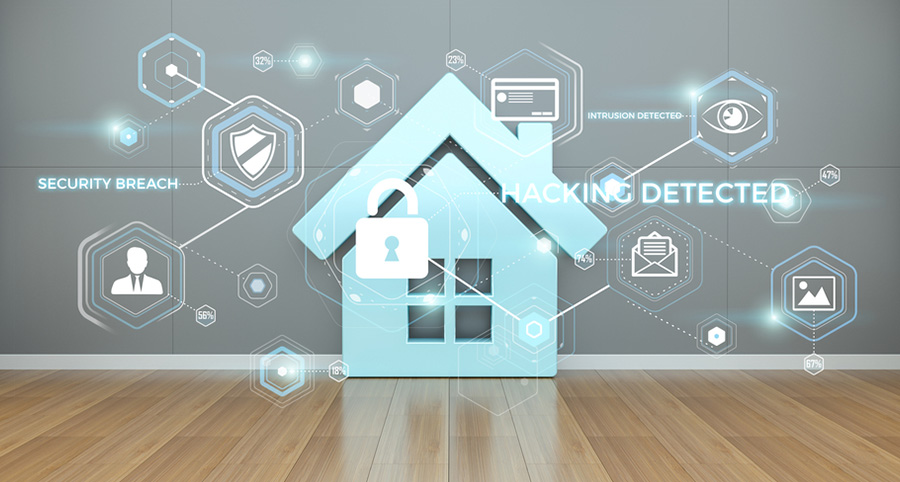 Should You Be Concerned About Smart Home Hacking In Corpus Christi?
In many ways, smart tools like surveillance systems and video doorbells have boosted our home security. We are able to get alerts when a stranger comes up our front porch, and we can have video segments sent to us when dubious activity is found. Having components we may interact with through the internet alerts us to potential risks instantly. But there is one primary drawback. The access we enjoy is also opening a door hackers.
Even though you don't have to lose sleep agonizing over smart home hacking in Corpus Christi, you need to be cognizant of the risk involved and take steps to avoid it.
Ways To Protect Yourself From Smart Home Hacking
It would seem that just about everything is connected to the internet these days - home security devices, televisions, and even your kitchen appliances like ranges and coffee makers. The issue is that this generates more avenues for hackers to sneak into your network. Even so, you don't need to forgo wireless home defense systems or other smart components. Instead, follow these tips and do what you can to keep intruders off your network.
Create hard-to-guess passwords: This is a requirement for all accounts, especially your home Wi-Fi. Use uppercase and lowercase and a mix of numbers, letters, and special characters. Don't use birth dates, street names, or other options hackers might easily determine. A password fabricator will supply you with something completely random and password management software may help you track your different accounts and passwords.



Change default settings: When setting up your new router, chances are it will come with a standard password to facilitate the setup. Don't forget to update it. Hackers will have these default settings as well. Setting up your private network and home router properly in the beginning will go a long way to keeping you secure.



Consider separate networks: Why have your smart range, your security devices, and your home computer on a single network? Many routers will let you set up a separate guest network. Take advantage of it and safeguard important information found on your phone, desktop, and laptop.



Add protection with a firewall: Firewalls aren't just for commercial networks. They might also be used on personal network. Firewalls can pay close attention to your network's traffic and block suspicious activity. You can start with a router with an incorporated firewall.



Use the top encryption standards and security protocols: If you own a recently manufactured router, you will likely be able to use WPA3, the most up-to-date wireless security protocol. If not, WPA2 with AES encryption will be sufficient. You need to look for home security devices that feature 128-bit encryption or higher.



Make sure software and firmware is updated: Keep your operating systems on the most recent version for all devices, and that includes your integrated video cameras. In some cases, these updates will patch known issues and improve your security.
Beware of Shoddy Smart Home Devices In Corpus Christi
Leading companies like ADT and Amazon have their reputation to maintain and will take steps to remedy a security flaw in their components. Other knock-off options might not act in the same fashion. Purchasing your surveillance systems, video doorbell, smart thermostat, and other smart devices from a single source like ADT is the right move. And getting all of your components connected simultaneously will help ensure proper integration, performance, and security. It's also worthwhile to point out that ADT Command, the central touchpad interface, employs two-way encryption when communicating with your integrated equipment.
Customize Your Own Corpus Christi Home Security System
Now that you have a greater understanding on how to keep your private network secure, it's time to start on your own home security in Corpus Christi. The security professionals at Secure24 Alarm Systems will help you customize the right package for your property. Contact us at (361) 223-9020 or complete the form to take your protection to a new level.