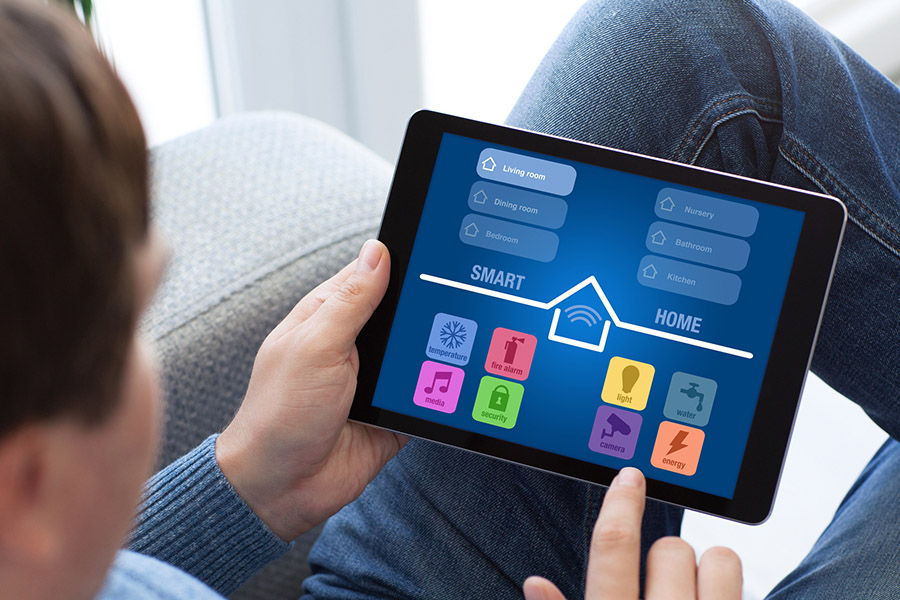 How To Set Up Automation And Security System Integration In Corpus Christi
Your home security system works best when it's integrated with home automation in Corpus Christi. By combining the two, you employ a protected home that is more convenient, dependable, and simplifies life for you and your family. Arm your security and automation devices to a predetermined schedule or power them from your favorite phone. Here's more regarding the advantages of pairing them together and the ways a smart system like ADT leads the industry.
Pair Your Home Security System And Lighting To Deter Break-Ins
With Corpus Christi home automation and home security system integration, you are able to set your lighting to come on automatically when your security cameras detects something. Nothing can frighten a would-be robber like a spotlight beaming down onto them.. And if you're gone, set your lights to power on at a predetermined time so you can give the illusion that you're home. Or power the lights on and off through your security app.
Sync Your ​​Video Surveillance With Automation In Corpus Christi For Live 24/7 Streams
Security cameras are elements of an all-encompassing security system for any living space. With smart home automation and security system integration in Corpus Christi, your security cameras are able to be set to start capturing the surroundings when it detects abnormal activity, giving you a glimpse of what's happening outside. You may also program the alarm system to give you a message on your phone, so you can check out a live video stream of what is happening, so you can make an informed decision if you need to notify the authorities. Also, use your security app to speak with visitors via the two-way talk functionality.
Integrate Smart Smoke Detectors To Notify You to Potential Emergencies
Home security is more than just break-ins. Other hazards, such as fires, water leaks, and carbon monoxide may also be integrated into your security system in Corpus Christi. You have the power to set up smart fire alarms to inform you on your phone if smoke is sensed in your residence, whether you are at home or not. You can also set your security system to power on the lights when the smoke detector is set off, enabling you to make your way through your house safely.
Smart Fire Alarms can easily be integrated with your home security cameras to allow you to view live video streams of what is taking place and switch the alarm off from your mobile device if they have accidentally been set off.
We Can Assist You With Your Home Automation and Security System Integration In Corpus Christi
Need some guidance with integrating your home automation and security system in Corpus Christi? Cameras, lights, and any other smart device can be paired with your home security system to give you a safer, more accessible environment. Call our security specialists at (361) 223-9020 or submit the form below to craft the best security and automation system for your family.