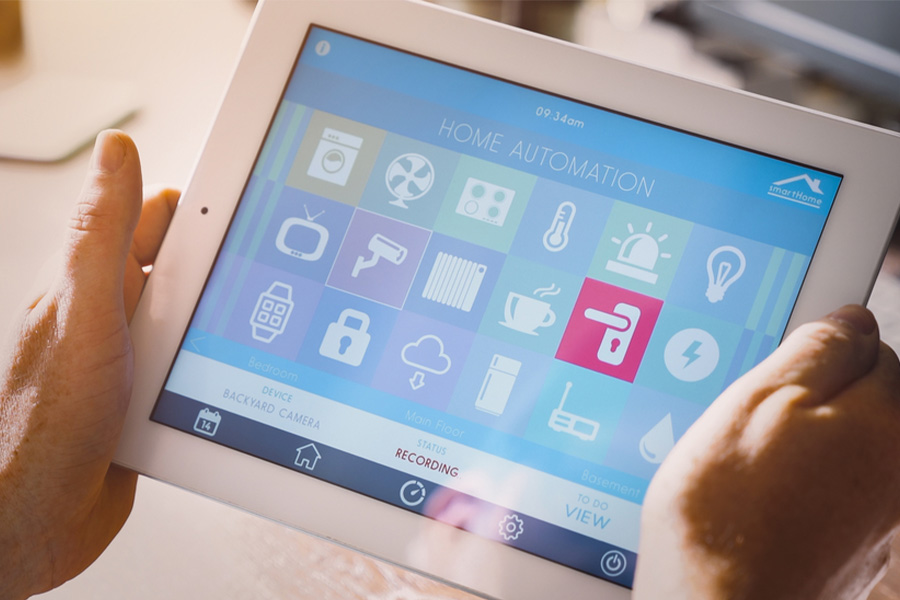 Corpus Christi Home Automation 101
Are you looking to get greater flexibility and peace of mind in your daily routine? Have you heard about homes with smart devices and want to learn how to modify your residence? This guide -- Home Automation 101 in Corpus Christi -- will show how you can take advantage of modern home security tools to make your everyday life simpler to manage and more energy-efficient.
You will bring smart home automation to a home security system with toftal assurance, and have your home's lights, locking systems, thermostat, and other integrated features respond to your specific preferences.
What Is Home Automation In Corpus Christi?
If you are a current homeowner or have plans to acquire a home, you've probably asked this question: What is home automation in Corpus Christi? Essentially, a home automation system keeps track of and controls different devices at your residence, so you aren't required to. You have the ability to prearrange items such as lighting, locks, and smart thermostats to respond without you being physically present. For example, there's no need to flip a switch to turn on a light or touch the dial on the wall to raise or lower the thermostat.
Automation brings flexibility and function to your home
Smart home automation can vary based on your needs. For instance, you can set your devices to act to a schedule that you've instituted with your central smart hub panel or smartphone app. Or arrange your devices to function in harmony to make the perfect scene for watching a movie or for nighttime. Or have separate components react to each other so that your property is always comfortable and safe. You can even control your integrated systems with spoken words if you connect to a wireless, virtual assistant from Amazon or Google.
Of course, you must choose the right home automation plan to enjoy advanced features like remote administration and schedule programming. Numerous homeowners enjoy the most success joining automated equipment to their home security. Many security systems can already manage alarms and cameras through a smart hub or cell phone security app. Adding in your smart locks and various other automated systems lets you program everything in the same place. Additionally, making use of your home's defense for your home's automated equipment means that you only have to understand one platform for all your smart devices.
Consider These Smart Home Ideas For Corpus Christi
There are numerous beneficial smart home ideas for your Corpus Christi house. Consider these choices to discover another level of convenience and control you probably didn't think was possible:


Smart thermostats: You no longer have to adjust your thermostat in person. Instead, fix your smart thermostat to adapt to your daily schedule. For instance, automatically decrease the temperature when you're at work. Then you can have your settings increase to a cozier temperature a little before you get home. You also have the ability to utilize your mobile security app to view the temperature no matter where you are and alter it accordingly.
Enjoy The Perks Of Automation In Corpus Christi
Chances are, most homeowners in Corpus Christi would like a little extra security, convenience, and financial savings in their lives. Luckily, smart home automation offers more than merely an entertaining way to control your locks and lights from your smartphone. See how automation adds important benefits to your daily life.


Protection: Home automation has clear and valuable security perks. Make your house appear inhabited while you're away with scheduled lights and see strangers with a video doorbell. Receive alerts and have your property illuminate when a video camera or your alarm system is triggered. Smart locking systems, cameras, and devices like CO and fire detectors all promote an increased measure of safety for your property.



Convenience: If you set a schedule, you won't have to worry about switching off the lights or engaging your door locks, as your system will take care of it for you. Check on your devices when you're on vacation, and manage nearly every aspect of your installation from any location. Design scenes like bed time that balance everything in just the right way to get the optimal light levels and comfort settings. You might even direct Alexa the way you would like your settings and watch your home instantly respond.



Reduce energy bills: A leading reason to implement smart home automation is that it can lower your monthly bills. Let's face it, there are some folks in your house who forget to do things like switch off lights. By placing your home's lighting on a schedule, you won't be burning electricity throughout the day. Decrease utility expenses by modifying your comfort levels for times when you're gone. Did you neglect to reduce the air when you left for a family excursion? No problem, as you can adjust it right from your hotel room.
Is It Time To Move Past Home Automation 101 In Corpus Christi?
If you're thinking, "how was I able to function without smart home automation previously," it may be time to schedule a consultation with your security experts. We will show you what's possible -- from smart thermostats to exterior surveillance -- and design the right package for you. Simply call (361) 223-9020 or send in the form below.