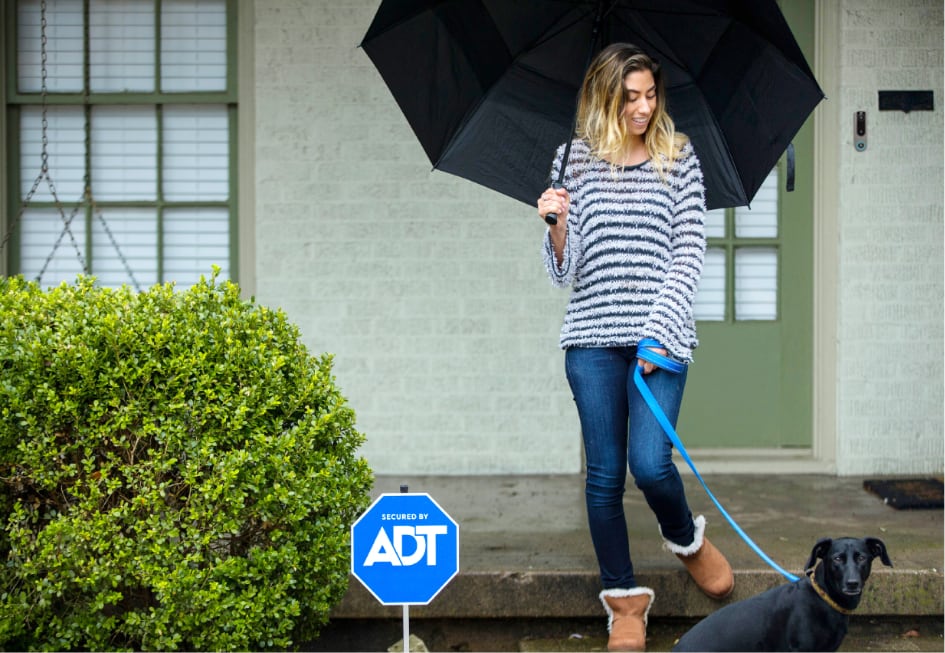 A Layered Defense Is A Wise Approach
A layered defense is a smart plan for ensuring the safety of your house. A diversified alarm system might consist of entry-point sensors, indoor and outdoor cameras, doorbell cameras, motion-sensor floodlights, and automated entry locks. Signs and decals warn potential intruders that these layers might be installed but they would only be part of a well-rounded system.
Signs and decals might be all it takes to ward off a novice in Corpus Christi, but a sticker in a window may not scare off a more experienced burglar. If they fail to find other security measures, they may conclude that the sign is a dummy and your house is not protected.
Will Home Security Signs Deter Intrusion In Corpus Christi?
There's a common myth that placing security yard sign next to your home's entrance is all you need to ward off criminals. Basically, a burglar is expected to see visible warning and bypass your house. So why not simply use a home security sign in Corpus Christi and forget about installing a home security system? Basically, a alarm system isn't needed, just get a home security sign in Corpus Christi. It's the home security sign that deters intrusion in Corpus Christi instead of the actual security system.
While there is merit in displaying signage from prominent residential security experts like ADT®, it won't be sufficient to dissuade career criminals. Instead, you're better off guarding your home with real security measures. You will likely agree it's a smarter and safer plan than taking the chance that your home security signs will deter intrusion in Corpus Christi.
Reinforce Your Corpus Christi Home Security Signs With Real Solutions
Even though home security signs might deter intrusion at times, it's not wise to count on them as your only form of protection. As an alternative, you should try incorporating all or at least some of the following solutions:
● Video cameras: Let's face it, thieves don't want to be caught on video as it can be critical evidence in a legal matter. Go with an outdoor camera system that can cover typical access points like your front and back doors, garage, and windows.
● Entry-point sensors: The majority of invaders gain access via your front door, back door, and windows, so you need to have them safeguarded by glass break and motion detectors. When a sensor is activated, your system will alert you and your 24.7 monitoring station.
● Motion-detection lighting: Although it's true that numerous robberies take place in broad daylight when individuals are working, you must also have a plan to protect against burglars who wait until dark. Motion-sensor floodlights placed strategically around your entry points will quickly shine a light on nefarious behavior and turn away unwanted guests.
● Smart entry locks and doorbell video: Smart locking devices will update you when a person tries to unlock or open your entrance. A doorbell camera adds another layer of security by providing a visual perspective. Both can be managed through your smartphone security application.
● Smart light bulbs: Another useful home automation device, smart lighting may be put on a schedule or activated easily from your phone. They give the impression you are present and effectively turn away prospective robbers.
Take The First Step Toward Your Complete Home Security Package
Why would you gamble that dummy home security signs will deter intrusion in Corpus Christi when you have the opportunity to implement an integrated home defense package? Dial (361) 223-9020 or submit the following form to get started. You may select from a range of solutions at reasonably priced rates or you can personalize your system to your needs.