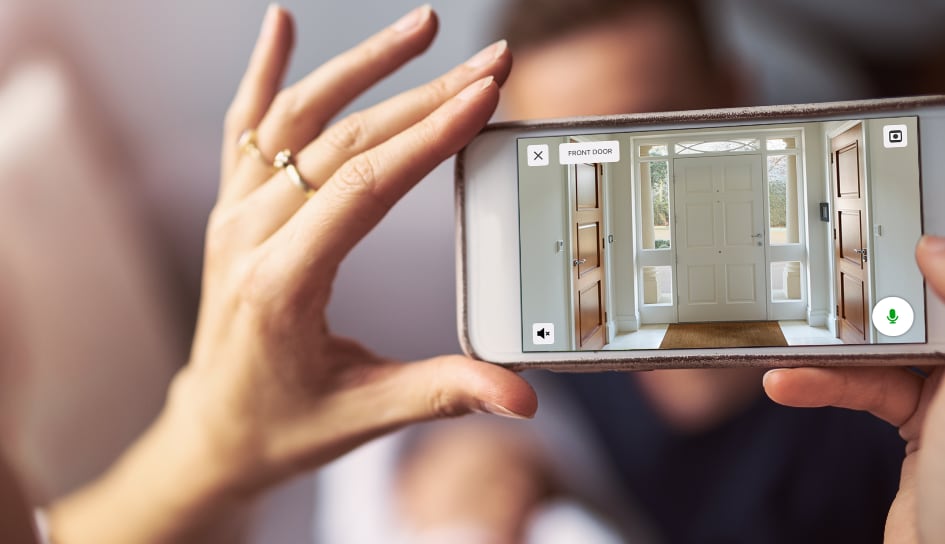 Are Smart Locks Worth It In Corpus Christi
Have you thought about replacing your locks? Of course, you might go the conventional route and get a reinforced deadbolt, or you might elect to go keyless with an electronic push-button lock. However, if you want the most advanced solution, you should install a smart locking solution that will link into your ADT security system.
But are smart locks worth it in Corpus Christi? Or will you be throwing your money away on needlessly confusing gadgets?
Key Locks Vs. Smart Locks in Corpus Christi
When evaluating locking systems, there are various options. However, you will find that most doors are secured by a handle lock and a key deadbolt, a push-button deadbolt, or a smart lock. Operate a conventional deadbolt, and the cylinder enters past the strike plate that is attached to the frame. The bolts can be a door handle lock that's spring-loaded, which means the door is more difficult to pry open with a a crowbar or other device. If you don't want to trouble yourself with a traditional keyed lock, you can get a push-button lock that engages the bolt through a 3- or 4-number code.
Smart locks are integrated products that replace your ordinary deadbolt and door handle. In the same fashion as a push-button deadbolt, you enter a preset code to unlock your doors. But with a smart lock, you get to connect to your home's Wi-Fi or your comprehensive home security to add even more features. By using a smartphone app, you have the ability to:
● Activate your door locks remotely
● Program in customized keycodes for friends and family
● Be notified through a phone text if someone unlocks the door
● Set temporary PIN numbers for guests
When Are Smart Locks Worth It In Corpus Christi?
If you just want to use a couple smart locks as substitutes for standard keyed entries, you might be unsure if they are worth it. It would add convenience to unlock your doors remotely, but it really depends on the make or model of how dependable and functional they will be. When going with a single solution not integrated to your security, ensure that your smart lock utilizes up-to-date encryption and is operated with a cell phone app that is updated often.
But keep in mind, the real advantage of a smart locking system comes when you link it to your home security system. This gives you the option of having your locks communicate with other security devices to upgrade your home's defense while adding convenience to your daily routine. For example, when your video doorbell identifies a person proceeding toward your front porch, your smart locks have the ability to click shut automatically. You can also initiate geotracking on your security system mobile app and have your doors automatically unlock as you turn onto your driveway. You even have the option to instruct an alarm to go off if a guest submits an invalid code numerous times.
Essentially, a smart lock is worth it in Corpus Christi when you link it to your overall home security!
Call Now To Get Smart Locks With Your Smart Home Security System
To get the top smart locks in Corpus Christi -- along with the most reliable home protection plan -- turn to the professionals at Secure24 Alarm Systems. We will build the ideal design with the alarms, sensors, cameras, and locks for your needs. Dial (361) 223-9020 or complete the following form to get started.